British alt protein pet food startup THE PACK has launched nutritionally complete, oven-baked dried dog food made from ingredients such as peanut butter and sweet potato.
The product is said to be the first plant-based pet food of its kind in Europe, while the only comparable product in the US is made by Petaluma. In home feeding trials, the food has been shown to outperform meat-based competitors, with 78% of dogs reportedly choosing it over organic chicken kibble. 96% of those who gave trials of the product to their pets said they would continue to purchase in future.
Unlike extruded kibble (the most popular type of dried dog food), the product is baked slowly to preserve nutrients and improve palatability. It also contains post and prebiotics to improve microbiome health, and is sold in fully recyclable paper packaging.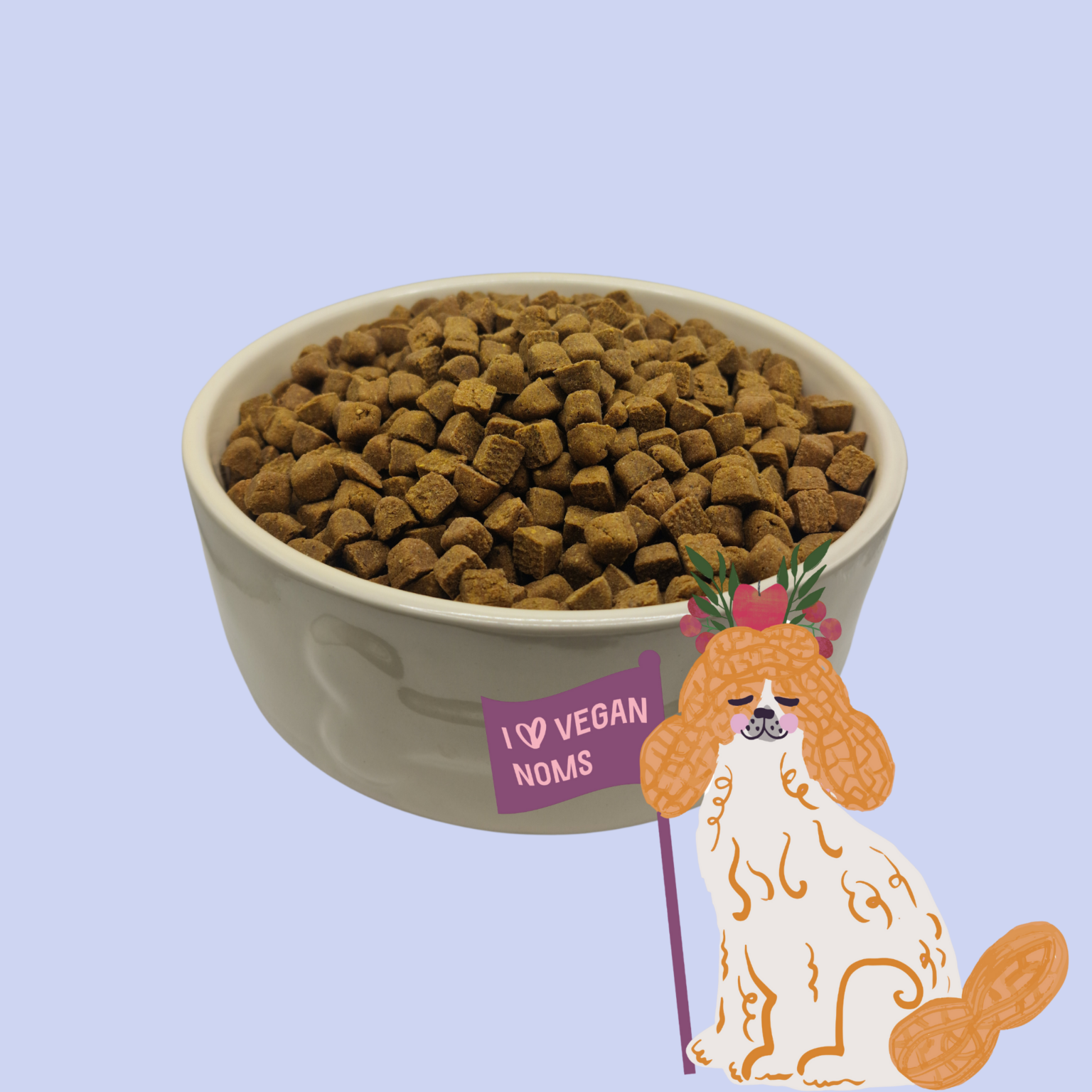 "Groundbreaking advancement"
The launch comes after THE PACK raised £835,000 in seed funding last December, saying it would use the capital to launch nutritionally complete dry food in 2023. The brand previously introduced a wet food range in 2021, featuring alternatives to fish, chicken, and beef.
"This is Europe's first vegan nutritionally complete oven-baked dried food and a groundbreaking advancement in the palatability of dried plant-based food for dogs," said THE PACK co-founder Damien Clarkson. "We've spent over a year working with nutrition and taste experts refining this recipe and have included post and prebiotics to help enrich the dog's gut microbiome."
The dried food is now available for pre-order, with a limited-time offer of 30% off using the code OVENBAKED. Those who pre-order will also be entered into a giveaway to win a year's supply of free dog food.