In the three years since she launched her plant-based food company, Nordic Cooking owner Louise Rakers has seen a shift in Charleston's dining culture.
More than before the pandemic, people are paying attention to what they are putting into their bodies. This growing trend is particularly prevalent among Generation Z, those who were born after 1996 and a group that drinks 20 percent less alcohol than millennials did at their age.
Overall, Charleston residents have shown more interest in plant-based and gluten-free dining options, even if there are only a handful of restaurants dedicated to a meat-free offering. 
Reaching both meat- and plant-based eaters was Rakers' goal when she launched her Daniel Island-based business, offering cooking classes and meal kits inspired by her Danish roots. The classes had a theme: Show people how to cook the Scandinavian way, relying on fresh ingredients sourced close to home. 
When she first launched the company, Rakers recalls seeing the same clients each week. 
That's changed.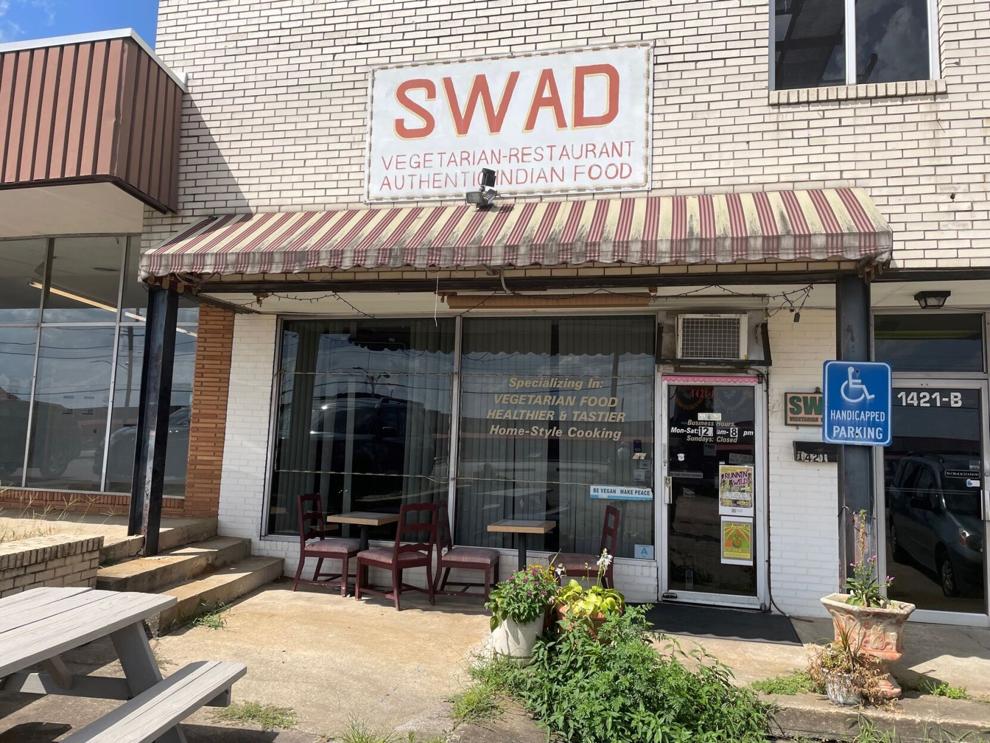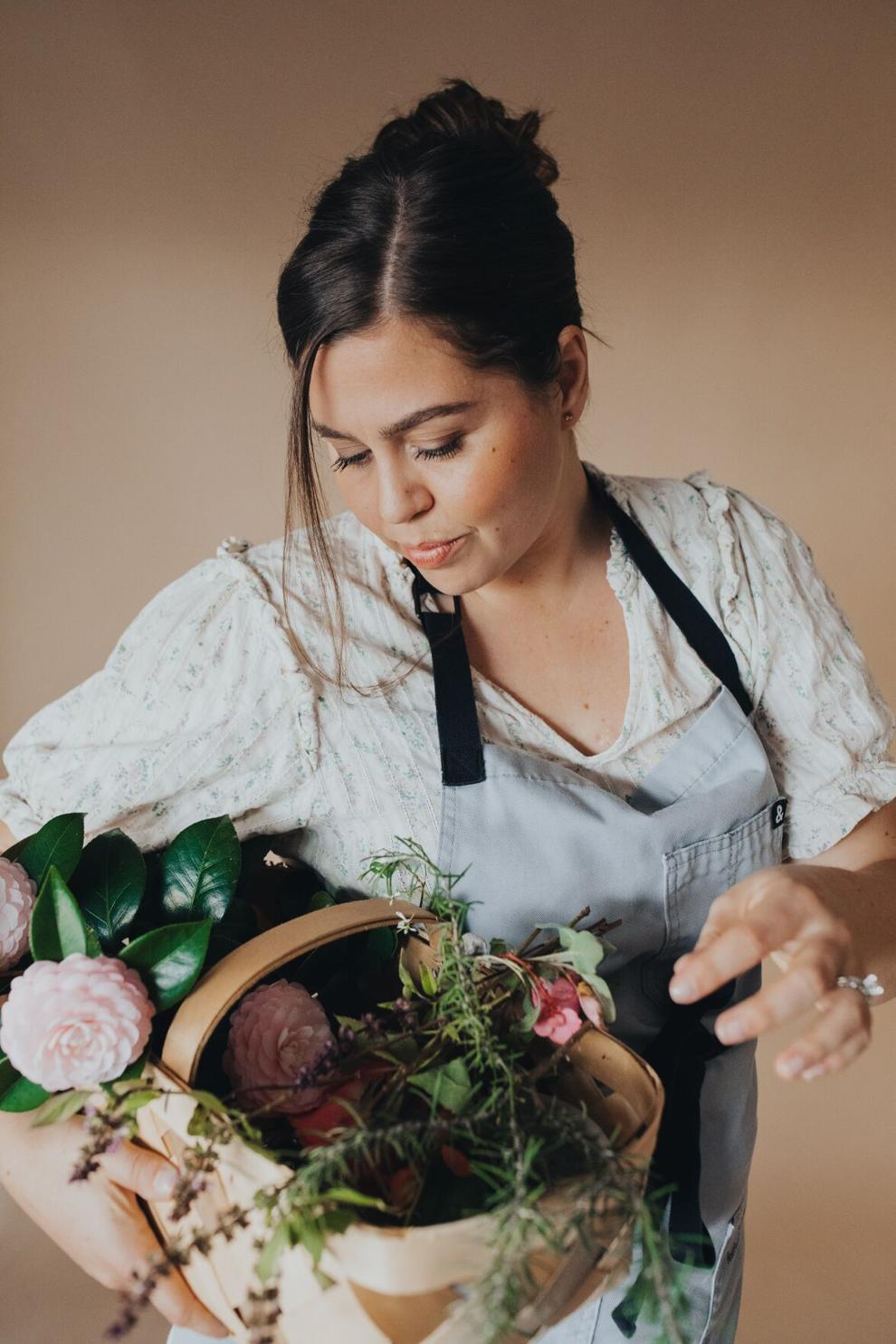 With her customer base on the rise, Rakers has decided to expand the offering at Nordic Cooking.
In September, she will lead two gluten-free bread-making classes Sept. 12 and 13 at Cooper River Farms on Daniel Island (650 Enterprise Blvd.), exploring how to make bread without eggs, dairy or gluten. One week later on Sept. 20, Nordic Cooking will host a community cooking class at Blūm with room for 30 guests. Taking place monthly, the introductory plant-based gathering invites attendees to cook a meal, led by Rakers, before sharing the fruits of their labor at a long communal table. 
Nordic Cooking offers more advanced classes for smaller groups at Cooper River Farms. At the next one, taking place Sept. 22, attendees will learn how to make salt-baked beetroot with cauliflower puree, ravioli in a creamy wild mushroom sauce and Danish apple cake with whipped coconut cream and cinnamon. 
While both class formats aim to provide the framework for plant-based cooking, a new Nordic Cooking dinner series kicking off Sept. 28 will showcase Rakers' range.
At the ticketed even, hosted by Helen Leland of The Bomb Co. (previously Blender Bombs), Rakes will team up with Alicia Silva Flores of Jardín Bonita to craft an eight-course Mexican inspired meal, fueled by local produce and music from acoustic guitarist Charlie Kendall. Edible flowers will factor into the meal and the tablescape, designed by Rakers, Flores and Brynn Lewis.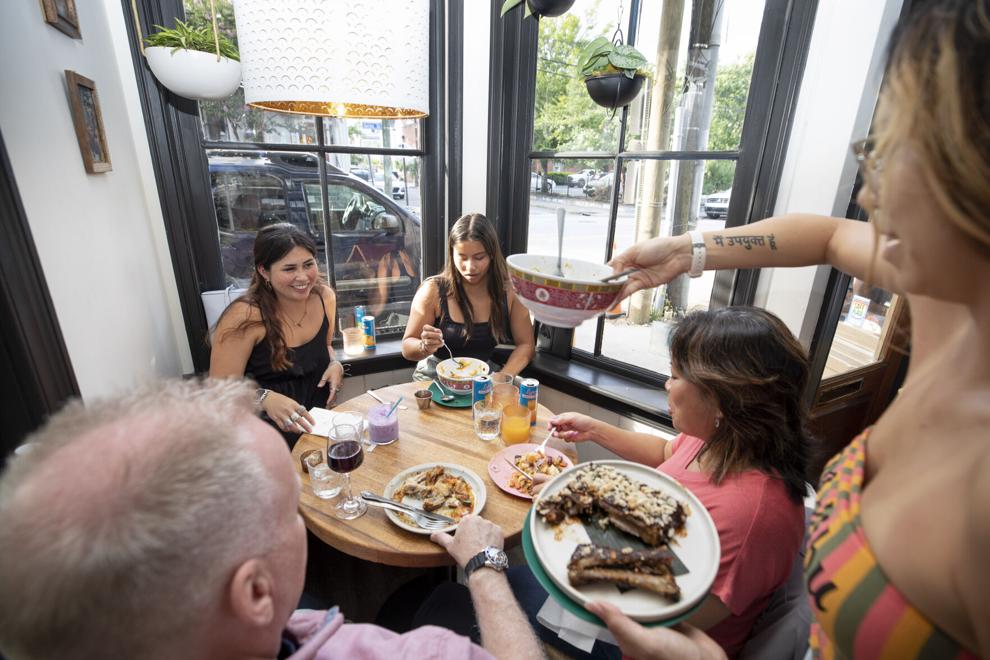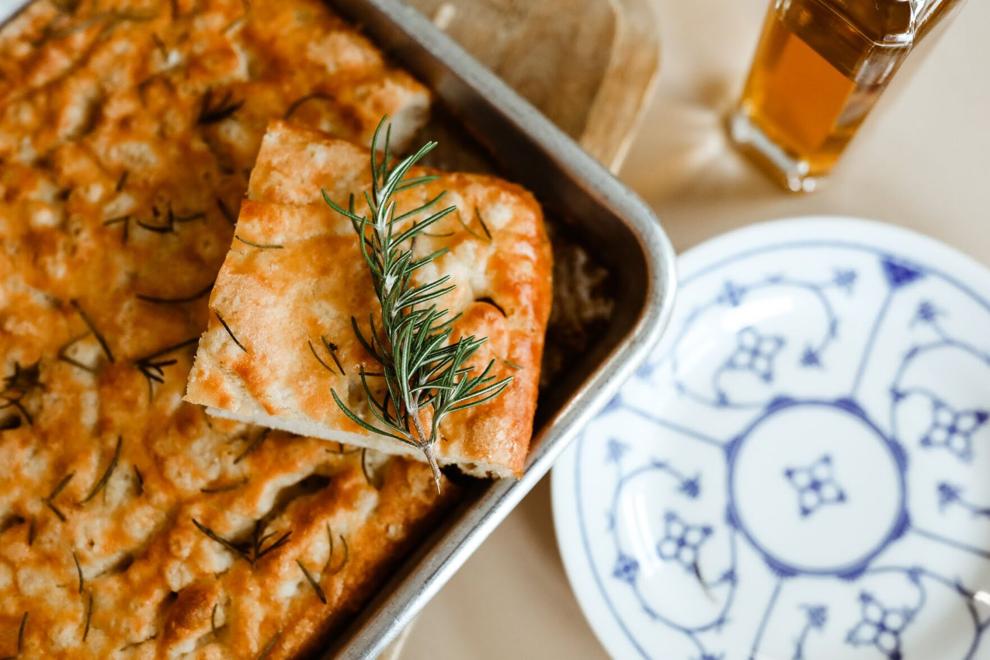 "Our plan is to host these Nordic Dinners monthly at a different location every time — new menu, new theme and new look," Rakers said. 
In addition to its food experiences, Nordic Cooking sells a handful of vegetarian and gluten-free goods, such as vegan butter and boards anchored by North Carolina-based Darë Vegan Cheese. Rakers' newest product is a gluten-free bread mix, which comes in three varieties: Danish rye, focaccia and a baguette. 
Simply add oil and water before placing in the oven, and you'll have a loaf of fresh-made gluten-free bread ready to use at home.