Planning a trip to California's wine country? Wondering what's vegan in Napa or Sonoma counties? We've got you covered so that you can plan your dream vacation with animals in mind.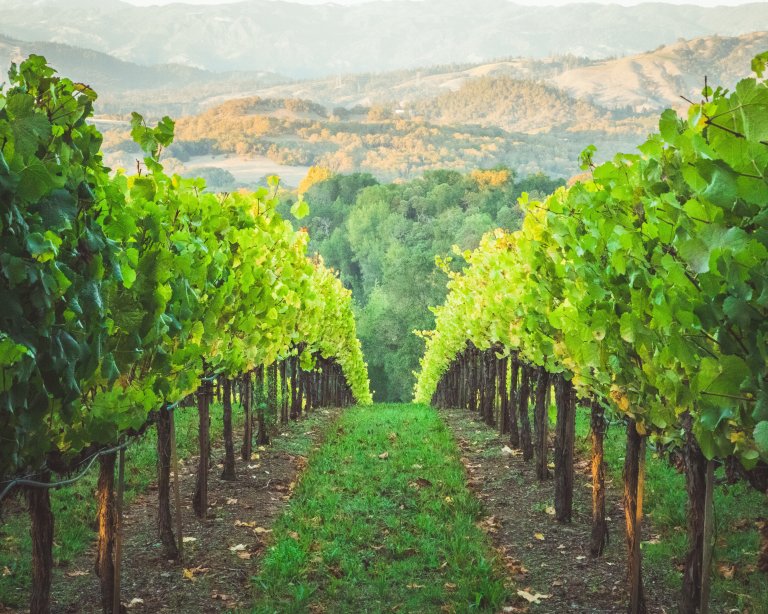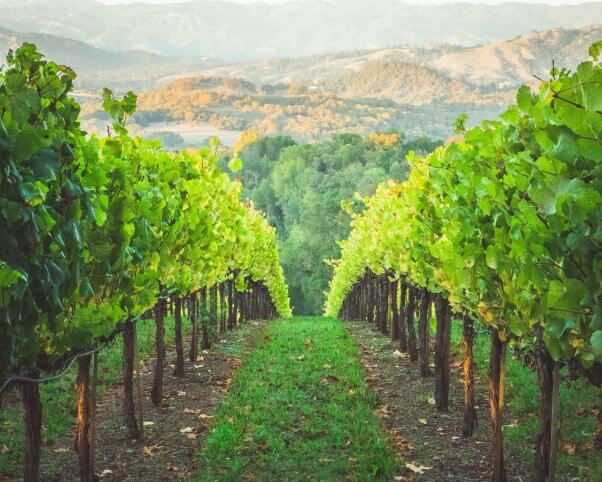 Is Wine Vegan?
While most types of wines are vegan, some are filtered using animal-derived ingredients, such as isinglass (gelatin from fish bladders), milk protein, and eggs. Thankfully, many wineries have switched to animal-free filtration methods, so it's easy to enjoy a glass of your favorite blend knowing that it was made without harming animals.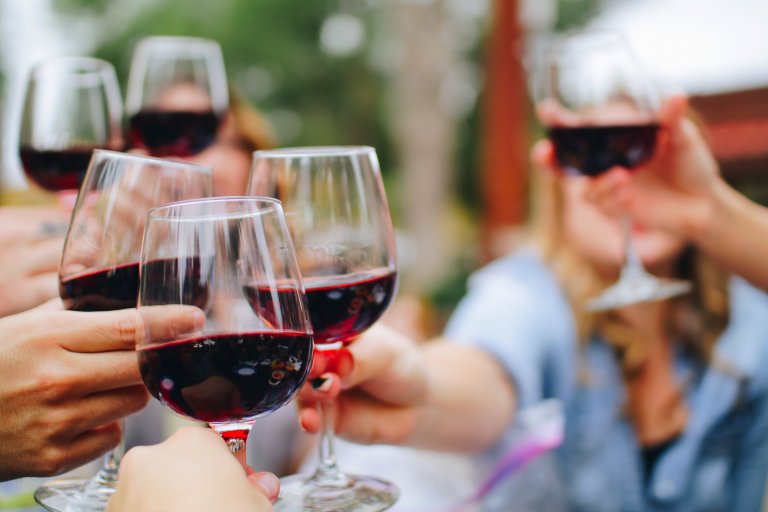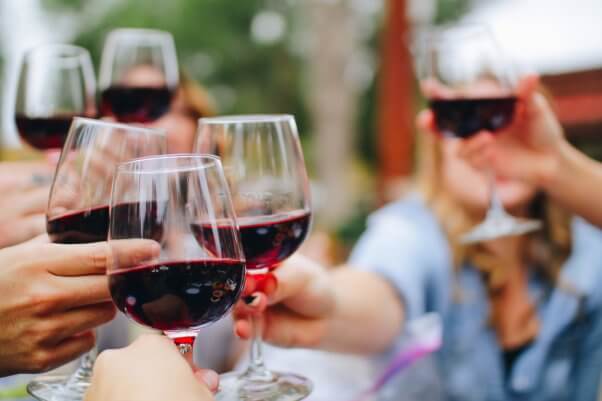 Below are just some of the vegan-friendly wineries and eateries in California wine country, but the listing isn't comprehensive. If your favorite spot isn't on the list, don't fret—simply contact it to ask whether it makes vegan wine or offers vegan dishes (and let us know so we can add it here).
Napa County
WINERIES
Brown Estate (Napa): This Black-owned winery that's known for its zinfandels has a tasting room in downtown Napa.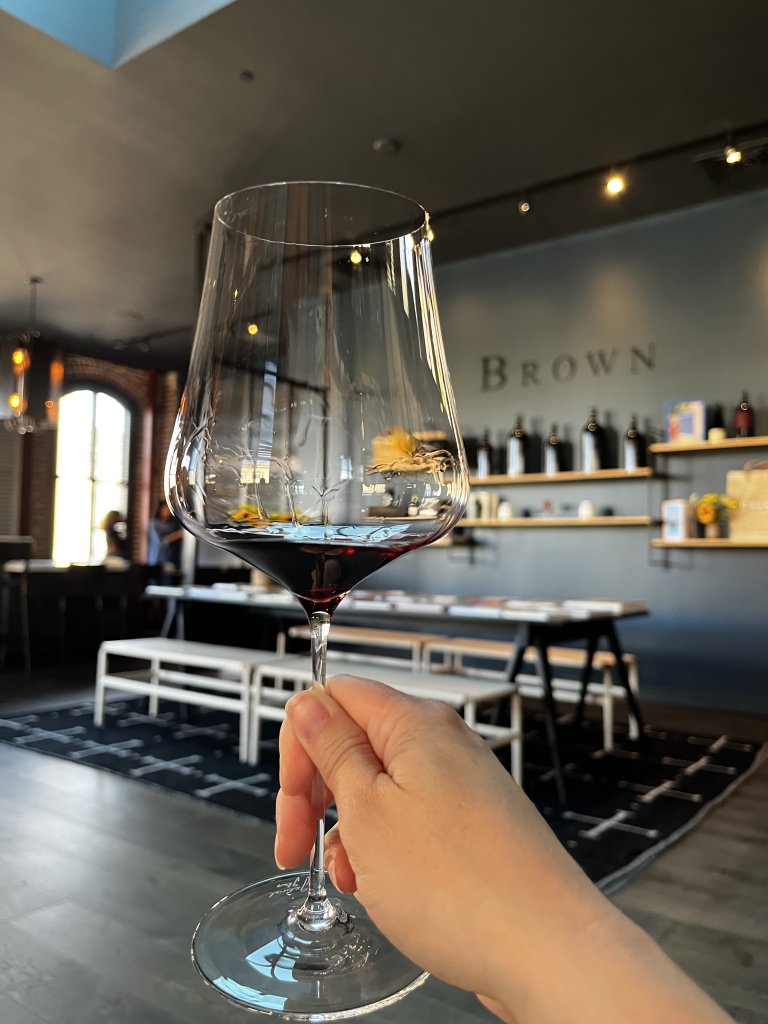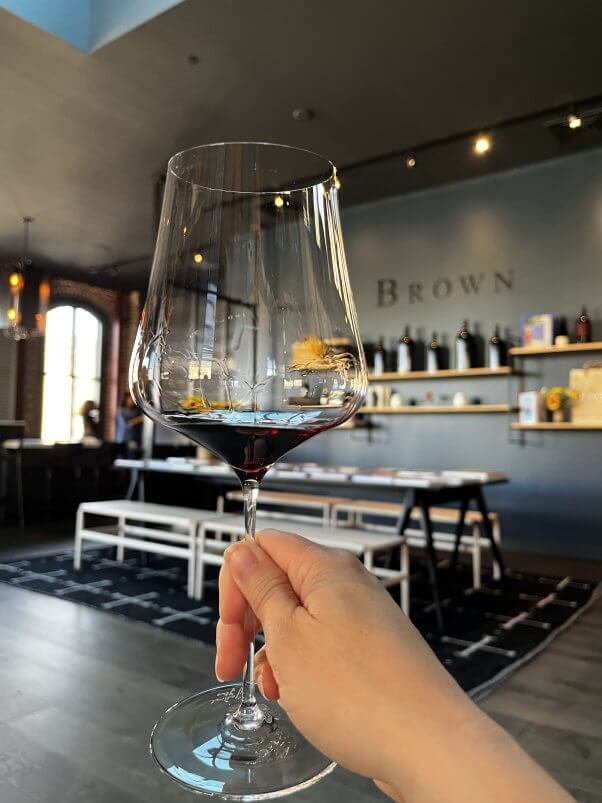 Chateau Montelena Winery (Calistoga): You can pretend you're in French wine country at the beautiful Chateau Montelena, or try its award-winning wines at the winery's tasting room in San Francisco.
Cuvaison (Napa): Enjoy stunning views of the Carneros region while sipping on Cuvaison's cool-climate wines.
Domaine Carneros (Napa): Known for its refreshing sparkling wines, Domaine Carneros also offers a vegan cheese pairing featuring Miyoko's Creamery cheeses.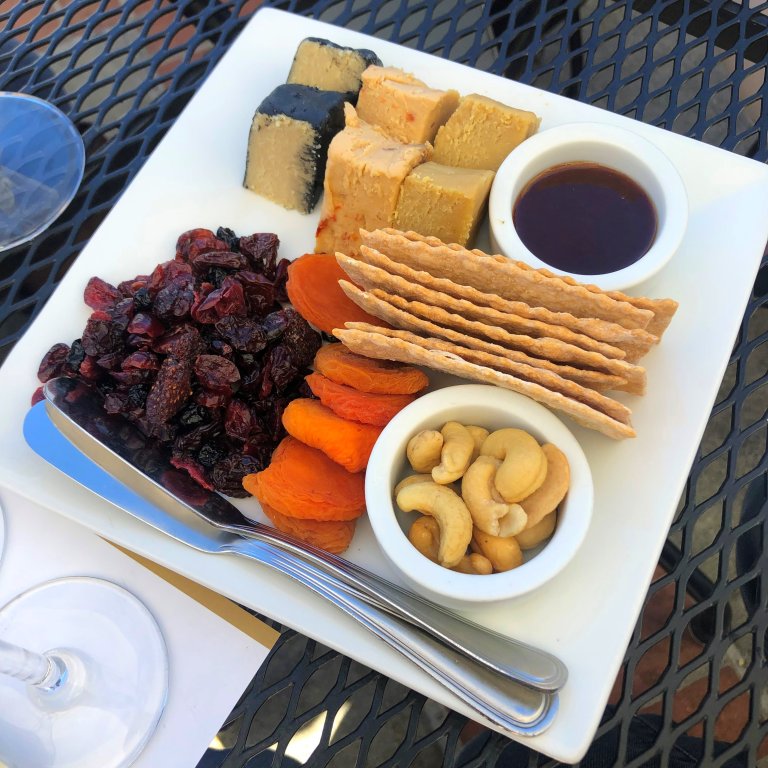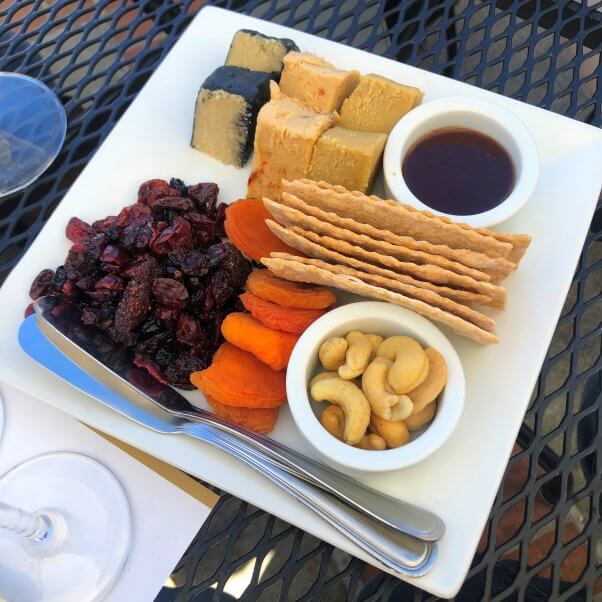 Jessup Cellars (Yountville): Sip on a variety of wines at Jessup Cellars, nestled in the small town of Yountville in the northern part of Napa Valley.
Judd's Hill (Napa): Blend your own bottle at Judd's Hill, or stop by for a casual yet intimate tasting.
Napa Valley Wine Train (Napa): The famous Napa Valley Wine Train can be enjoyed with animals in mind—just call ahead when making your reservation to let it know that you're vegan and inform your server when you arrive.
St. Clair Brown Winery & Brewery (Napa): At this greenhouse tasting room, you can try a wine, a beer, or a zero-proof flight along with vegan snacks such as marinated olives, hummus, and house-made pickles.
RESTAURANTS
Azzurro Pizzeria E Enoteca (Napa): The wood-fired Melanzane, Funghi, and Verde pizzas can be made cow-friendly by requesting no cheese.
C CASA (Napa): This Mexican-inspired chain has several vegan options. For breakfast, try the Vegan Soyrizo Scramble, made with tofu instead of eggs stolen from chickens. For lunch or dinner, order the tacos or nachos.
The Dutch Door (Napa): You can find hearty sandwiches and healthy bowls at this casual lunch spot in downtown Napa. Spare a chicken by choosing the fried tempeh sandwich.
Eiko's Modern Japanese Cuisine (Napa): Vegan options include mushroom sushi, eggplant nigiri, an avocado roll, a cucumber roll, and the Rico Roll with tempura sweet potato.
Empress M (Napa): For flavorful Chinese fare, try Empress M, which serves animal-free dumplings, noodles, steamed buns, spring rolls, and more.
The French Laundry (Yountville): That's right—this world-renowned fine dining restaurant offers a vegan tasting menu. Just call ahead to let the eatery know you're vegan before making your reservation.
Grace's Table (Napa): Grace's Table is best for brunch, when you can try the tofu scramble with a mimosa or bellini.
Kitchen Door (Napa): Check for vegan options listed on the menu, which have included Vietnamese "bun chay" lettuce cups with crispy tofu and a house dipping sauce.
La Cheve Bakery and Brews (Napa): La Cheve's all-day brunch includes vegan chilaquiles, concha French coast, and marinated mushroom tacos. Don't forget to try the traditional Mexican pastries, which are also available in vegan versions.
Lovina (Calistoga): Vegan options are abundant and clearly marked on Lovina's menus and include an animal-free Bolognese and a mushroom feast.
Melted (Napa): The Aunt Weaver Stamper sandwich comes with vegan cheese, arugula pesto, sun-dried tomatoes, and artichoke hearts.
Sonoma County
WINERIES
Ceja Vineyards (Sonoma): This Latine-owned winery has an outdoor tasting room with a bocce ball court.
Deerfield Ranch Winery (Kenwood): Deerfield Ranch is an eco-conscious, organic, and biodynamic winery.
La Belle Vie Tours (Sonoma): La Belle Vie's six-hour vegan wine tour includes a visit to a local animal sanctuary along with a vegan gourmet box lunch and tastings at two Sonoma wineries.
Little Vineyards Family Winery (Glen Ellen): For award-winning red wines in an idyllic setting, head to this winery.
Mayo Family Winery (Glen Ellen and Kenwood): Bring a picnic lunch to the Mayo Family Winery's Tasting Room in Glen Ellen, or try the seven-course tasting menu with wine pairings at the Reserve Room in Kenwood. Just call ahead to book your reservation and request a vegan meal.
Thumbprint Wine Cellars (Healdsburg): Wine tastings at Thumbprint Wine Cellars can be enjoyed with a vegan charcuterie board featuring artisan Miyoko's Creamery cheese.
RESTAURANTS
Amy's Drive Thru (Rohnert Park): Try the vegan burgers, pizzas, and milkshakes at this vegetarian drive-through chain.
Cozy Plum (Santa Rosa and Sebastopol): This vegan eatery serves a variety of dishes, from Green Chile Nachos to a BBQ Bacon Cheddar Burger.
El Dorado Kitchen (Sonoma): Located in the El Dorado Hotel, this restaurant serves a veggie-packed vegan plate for lunch and a vegan bowl for dinner.
the girl & the fig (Sonoma): Located on the Sonoma Square, this upscale eatery serves a vegan dish with olive oil-poached tomatoes, smoked eggplant purée, and spiced chickpeas.
Little Saint (Healdsburg): Little Saint offers vegan eats in a casual setting, with cocktails, wine, and more. For a more upscale experience, The Second Story offers a seasonal tasting menu.
Magdalena's Savories & Sweets (Petaluma): This all-vegan spot serves breakfast, sheet pan pizzas, salads, sandwiches, and sweets.
Mary's Pizza Shack (Sonoma): Substitute vegan cheese on any of Mary's veggie pizzas to help spare the lives of mother cows and their calves.
Muir's Tea Room (Sebastopol): Vegan high tea in Sonoma County? Try English finger sandwiches, scones with vegan clotted cream, "sausage" rolls, and more.
Sonoma Pizza Co. (Forestville): Located in Forestville near the Russian River, Sonoma Pizza Co. offers Miyoko's Creamery mozzarella, Happy Little Plants pepperoni, and Beyond Meat sausage.
Sunflower Caffé (Sonoma): The seasonal menu features a few options that can be made vegan. Just look for the "vg" symbol on the menu or ask your server.
---
Pro tip: Many restaurants in the area will make vegan dishes for you, even if they aren't listed on the menu—just call ahead to ask about your options.
Going vegan is the best thing you can do for animals, the planet, and your own personal health. Learn more by ordering a free vegan starter kit today:
Send Me a Free Vegan Starter Kit