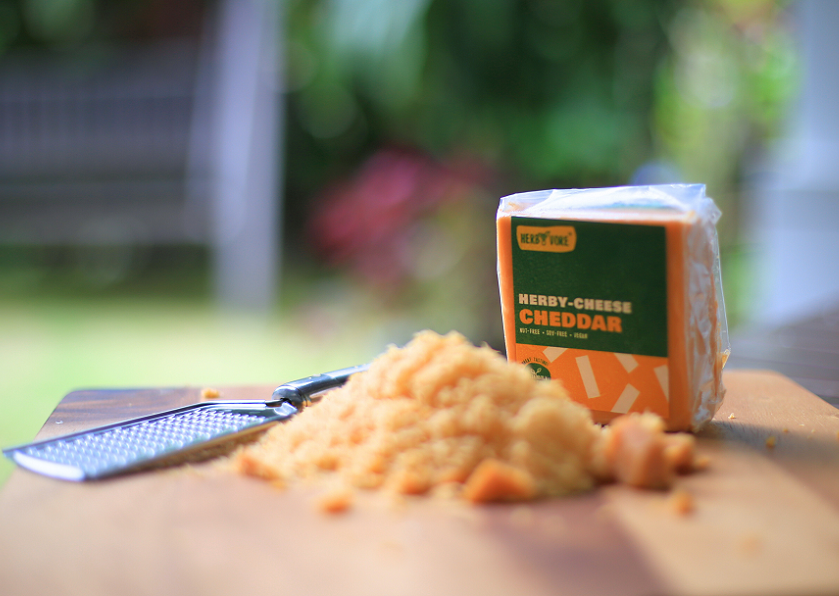 For more than 30 years, Agrocorp has been trading agricultural commodities such as cotton, grains and sugar. However, in recent years, the Singapore-based company has ventured downstream – efforts that have plant-based products at their core.
Set up in 1990, Agrocorp is a global agri-commodity firm specialising in the sale of staple food products such as wheat, pulses and rice to food manufacturers in the Asia Pacific and in the Middle East. It's a sizeable business, generating more than $3bn in turnover, through the sale of more than 30 agri-commodity products across 50 countries.
And plant-based products have become an additional area of interest to the company's management. The company has set up a plant-based ingredients business and has launched a plant-based food brand, HerbYvore.
Last month, Agrocorp announced it would team up with Japan's Megmilk Snow Brand Co. to set up a facility in Malaysia that, by 2025, will manufacture soy-free plant protein.
The site will make pea-based ingredients to sell to plant-based manufacturers – and for use in products marketed under Agrocorp's HerbYvore brand.
This month, the company launched Singapore's first plant-based, nut-free cheese range. Sold under the HerbYvore brand, the products are "addressing the gap in dairy-free cheeses", a spokesperson told Just Food.
The new HerbY-Cheese range comprises HerbY-Cheese Mozzarella, HerbY-Cheese Cheddar and HerbY-Cheese Just Like Parme (a rendition of parmesan cheese).
While, in numerous markets worldwide, plant-based alternatives to milk have made inroads into the market for conventional milk, it has proven harder for cheese alternatives due to issues to taste and texture.
Nevertheless, Agrocorp executives have sought to talk up the taste credentials of their new products and emphasised what they see as the sustainability benefits of the cheeses.
"With dairy being one of the top three food groups for carbon emissions, having a vegan cheese range that melts and tastes like dairy cheese is definitely one of the needs of the hour. By using pea protein manufactured through our upstream operations, we are also able to adopt a farm-to-fork supply chain with the HerbY-Cheese range," Vishal Vijay, the director of strategic investments at Agrocorp, said.
The HerbY-Cheese products are available through outlets including local retailer The Green Collective and Hyfresh supermarkets.
There are signs consumers in Singapore are growing increasingly mindful of their dietary choices and opting for alternatives that they deem as better for them.
Additionally, an increase in the environmental impacts of livestock and dairy production is making more consumers interested in plant-based foods. A survey conducted in the first quarter by GlobalData, Just Food's parent, showed 53% of Singaporean consumers consider plant-based attributes an essential or nice-to-have feature when making a purchase.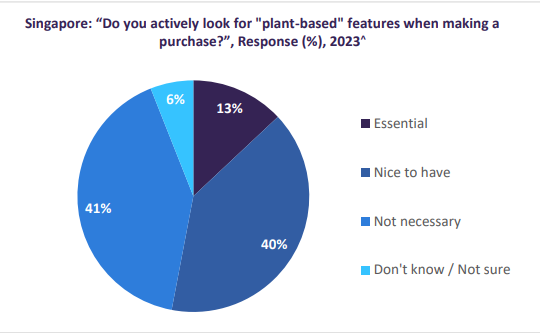 Agrocorp's efforts have also been supported by the Singapore government, which has a target of achieving 30% self-sufficiency in food production by 2030.
In May last year, Agrocorp teamed up with the Singapore Institute of Technology (SIT) to conduct research in plant protein extraction. Agrocorp's food scientists have been able to work on product development in SIT's food labs and make prototypes at pilot scale at the FoodPlant, a pilot production plant that was jointly established by SIT and statutory body Enterprise Singapore. One fruit of these efforts has been the launch of HerbY-Cheese.
This convergence of governmental support and a growing consumer appetite for alternative proteins is fostering a fertile ecosystem in Singapore and the development of the plant-based food market. Agrocorp will be hoping its HerbYvore brand – and new sub-brand HerbY-Cheese – can capture some early advantage.