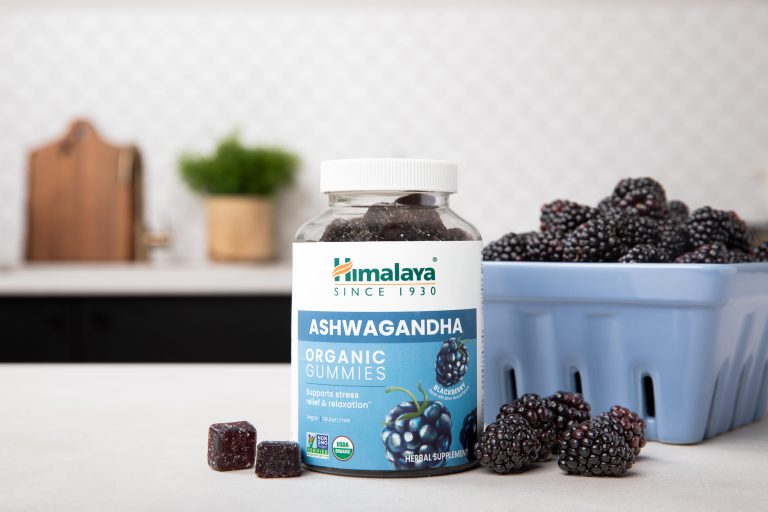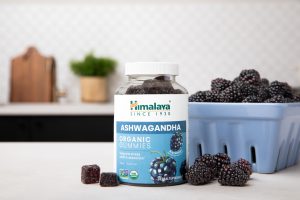 SUGAR LAND, Texas— Himalaya Wellness, an herbal supplements and plant-based personal care brand,  launched a new supplement format with the debut of its Ashwagandha Organic Gummies.
With the global gummy supplement market expected to grow at a CAGR of 14.5% by 2028, Himalaya is catering to the growing number of consumers who want ashwagandha supplements in tasty formats. Additionally, consumers do not have to compromise on quality because they are USDA Certified Organic.
Himalaya's plant-based Organic Ashwagandha Gummies are made with clinically studied KSM-66 Ashwagandha root extract. These gummies provide a delicious daily source of energy and stress relief by supporting adrenals and balancing cortisol levels while also helping to improve quality of sleep, serenity, and promote relaxation.
"As a wellness company with extensive experience in Ashwagandha supplements, we know that mood support and stress relief are top concerns among consumers," says Tanya Das, director of marketing. "Gummies are such a fun way to meet this need and incorporate wellness into your everyday life, so we're thrilled to introduce this new product."
Himalaya's Organic Ashwagandha Gummies have a delicious blackberry flavor sweetened with organic cane sugar and organic tapioca syrup. Though many gummy supplements are made from gelatin typically sourced from animals, Himalaya's gummies are vegan. Additionally, Himalaya's Ashwagandha Organic Gummies are USDA Organic Certified, Non-GMO Project Verified, gluten-free, dairy-free, corn-free and soy-free. They are also made without magnesium stearate.
Himalaya's Ashwagandha Organic Gummies are available nationwide in Whole Foods Market, Sprouts, Rite Aid and Natural Grocers Vitamin Cottage. They are also available for purchase on Amazon and himalayausa.com.
About Himalaya Wellness
In 1930, a young visionary by the name of Mr. M. Manal foresaw the benefits of herbal remedies while riding through the forests of Burma. After diligently researching the science of the traditional field of Ayurveda, he decided to dedicate his life to creating products that would improve millions of lives across the world. Today, with a history spanning more than nine decades in herbal research, Himalaya has positioned itself as a brand that cares about not only enriching people's lives but also the environment. With its products ranging from single herb supplements to Ayurvedic formulations, Himalaya aims to provide a holistic solution to everyday ailments that affect our bodies. Steeped in a legacy of researching nature, Himalaya has successfully been able to harness the science of Ayurveda through cutting-edge research to become a brand that is safe, gentle and trustworthy.
For More Information:
https://www.prnewswire.com/news-releases/himalaya-wellness-breaks-into-gummies-with-a-new-ashwagandha-organic-gummy-available-nationwide-301911384.html?tc=eml_cleartime