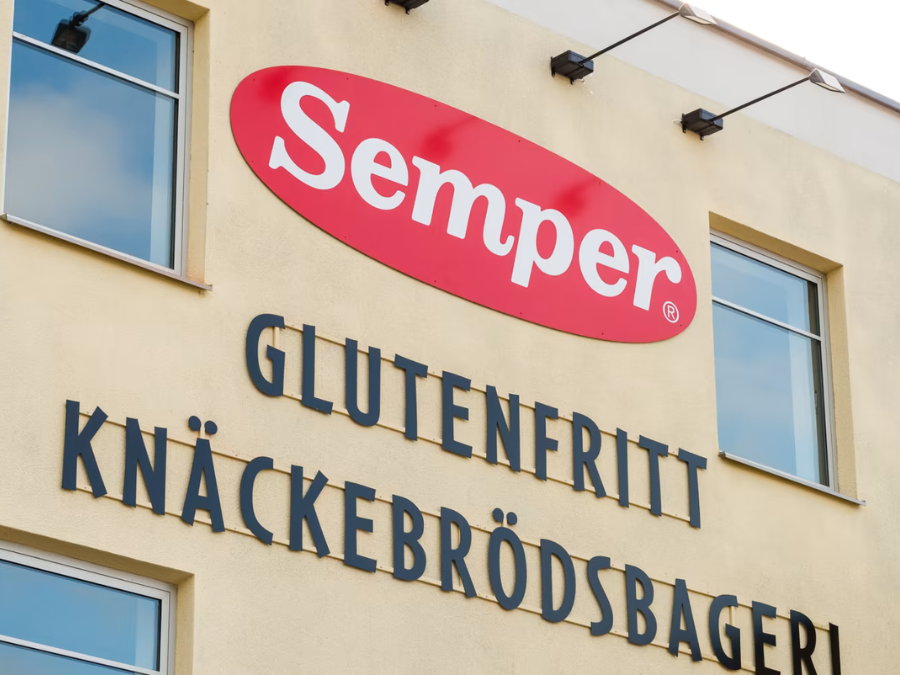 Dr. Schär has snapped up The Hero Group's Semper gluten-free business in the Nordics.
The deal includes Hero's gluten-free crisp bread factory in Korsnäs in Sweden.
For an unspecified transitional period, Dr. Schär will have the right to use the Semper brand name for gluten-free products.
Hero will continue to sell Semper-branded baby milks, baby food and snacks.
Financial details of the transaction were not disclosed.
The transaction will become effective on 31 December, subject to the completion of union negotiations and formal transaction procedures.
"The expansion of Dr. Schär in the Nordics will allow us to strengthen our mission to improve the lives of all consumers with special dietary needs," said Hannes Berger, CEO of Dr. Schär.
The Korsnäs plant produced "approximately 900 tons of the product" in 2022. It makes around 12 different types of gluten-free crispbread.
Hero acquired Semper in 2006. The brand generates sales of "approximately SKr1.5bn ($136.3m)", the company states on its website. Semper has around 275 employees in the Nordic countries. It also runs a factory in Götene in Sweden.
"The divestment is part of the company's long-term strategy to focus on our core categories of baby and toddler food and snacks, healthy snacks, and natural spreads," Hero CEO Rob Versloot said.
A Semper spokesperson told Just Food the business had concluded it could grow our "core categories, such as baby and toddler food, healthy snacks and infant nutrition, better with a more focused approach".
She added: "The divestment is about focusing our resources on core categories where we believe we can make a better offer to the consumers in the long run and thereby be a more successful company."
Family-owned Dr. Schär is focused on foods for coeliac sufferers and those with other gluten sensitivities. The enterprise generated revenue last year of €480m ($518m) across the group and supplies retail and food service customers.
In March, Dr. Schär announced investment in Spain to expand production capacity. The factory in Alagón is serving the European markets.
The Italy-based free-from business also operates manufacturing facilities in the UK, Italy, Germany and Austria within Europe but also further afield in the US, Turkey and Brazil.
At the beginning of the year, the food producer appointed Berger as its new CEO, tasked with the global expansion of the company. Former CEO Philipp Schoeller resigned at the end of last year.