FAIRFIELD — Martina LeClerc had been cleaning houses for a living when her boyfriend at the time told her she should be selling her own pizza.
"He said it was that good and was the one who really pushed me into it," LeClerc said. 
Four and a half years later, that boyfriend is an ex, and West End Pizza is a booming local hit. 
"This just kind of happened organically, and sometimes I look around and I can't believe it," LeClerc said, sitting on a bench in the pub room last week. 
In the kitchen, a timer started to beep. A whole roast chicken was ready to come out of the oven. She said she'd be right back. 
Poised atop a verdant green hill in Fairfield, West End Pizza is seeing its busiest summer yet, with new out-of-town visitors joining the local cast of regulars. 
"This is the first summer that we got a ton of people who found us on Google," LeClerc said, adding that on a typical night this month, she's been turning out 50 pizzas.  "I'm anticipating a good foliage season." 
Pulling up to the farmhouse-turned take-out pizza joint and pub, customers will find a robust menu of 14 specialty pies – ranging from the popular Bee Sting with hot pepper flakes, pepperoni and honey, to the Chicken Toscano, which Leclerc was making last Thursday. 
From that hot-out-of-the-oven bird, she shredded a piece of breast to scatter over homemade tomato sauce and green peppers. On top: fresh mozzarella, an abundance of fresh basil and minced garlic. 
The crust is a sourdough, aged just so and made with Italian double 00 flour.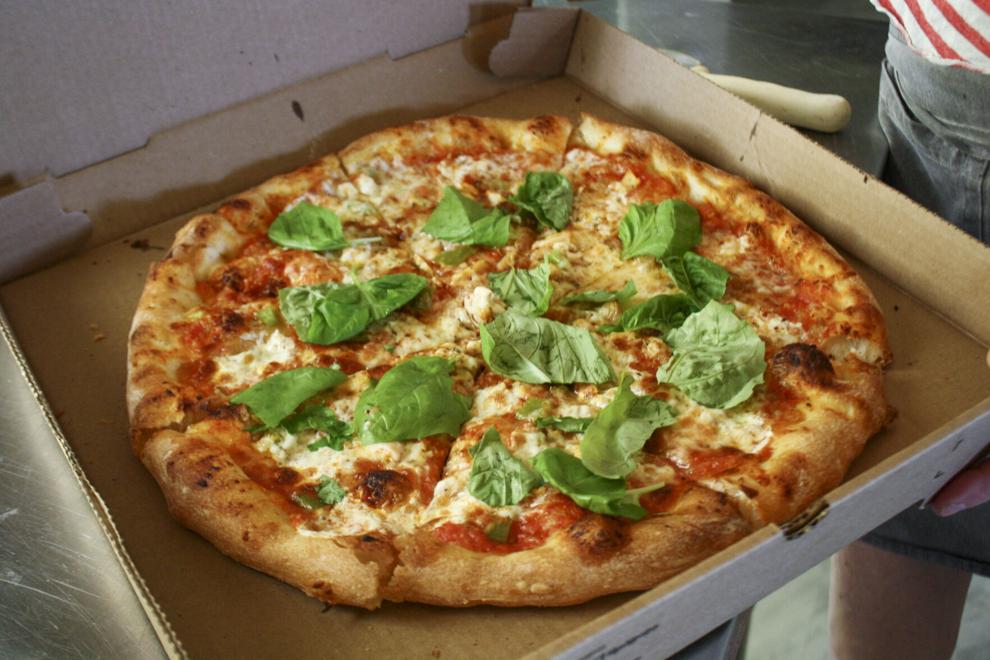 West End Pizza is open Wednesday to Saturday, and LeClerc masters the kitchen on her own, juggling assembly with rotating pies in the oven. A few part-time employees help with prep and taking orders. 
LeClerc is a proponent of DIY out of the kitchen too. After buying and moving into the circa-1900 farmhouse and carriage barn in 2011, she put in her own sweat equity to add insulation, replace the plumbing and piping, sand and refinish the floors as well as decorate the space with antique charm. 
Seven years later, it was a home kitchen catering license from the State of Vermont that got West End up and running. 
"I think it's important for people to know that Vermont does offer that," LeClerc said. "I couldn't have gone right into commercial. I didn't have the money to do that."
Though primarily a take-out operation, West End does offer some outdoor seating on its gem of a front porch. Tables, benches and armchairs offer beautiful views of Fairfield's rolling green hills and farmland.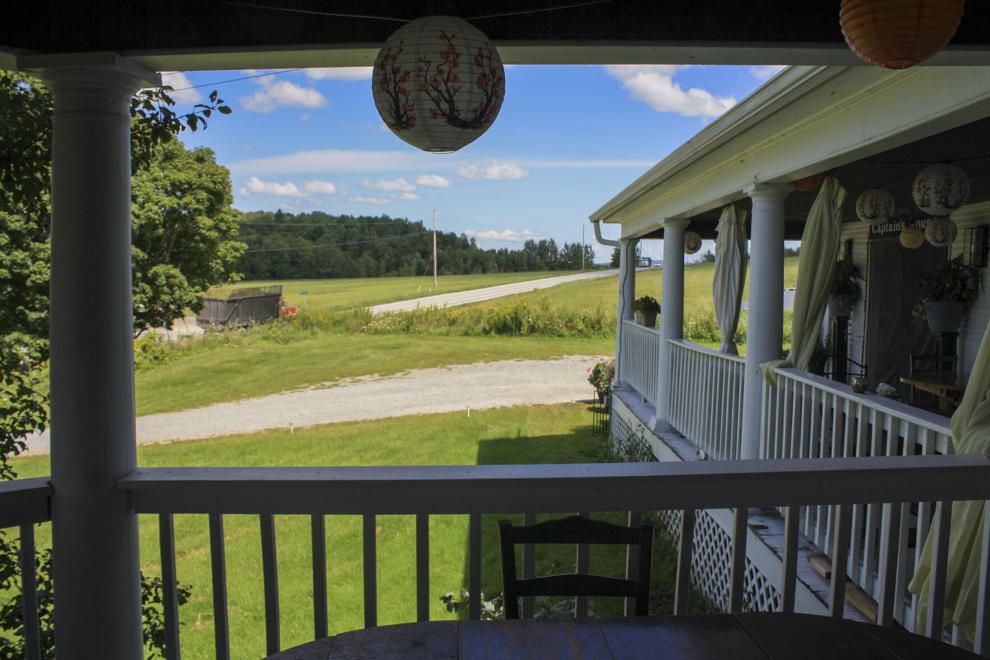 At the end of last summer, LeClerc obtained a liquor license, which allowed her to open up a pub-style space in the house's old carriage barn. Now a year old, the space offers a small bar and comfortable indoor seating, decorated in a way that pays homage to the history of the property. 
"I think the house is a lot of the intrigue of this place, so I tried to keep the integrity of it," she said, noting that this winter she'll be adding back the barn's original hardwood floors. 
At the bar, West End serves a solid list of wines and local craft beer, including cans from Burlington Beer Company and 14th Star Brewing.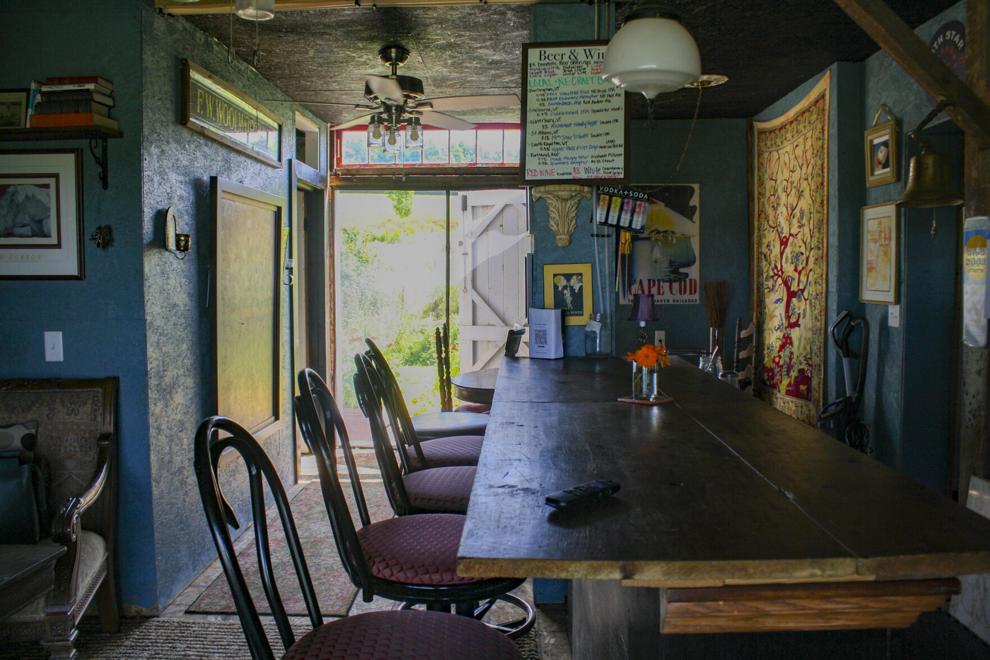 LeClerc said she's proud to support local farmers by utilizing their products. All of her beef, pork and chicken comes from Franklin County farms, and her cheese, maple syrup and honey is all sourced from Vermont. 
"Not to get on a platform or anything, but I'm against factory farming, and local is obviously also just a better product," she said. 
On Friday and Saturday nights, LeClerc offers a list of specials which often includes fresh pastas and in-season vegetables. Also on the regular menu are garlic knots and breadsticks, stromboli, antipasto plates and  house salad with homemade dressing. 
Gluten free crusts and vegan cheese are available to accommodate customers with dietary restrictions or preferences. A vegetarian for a number of years, LeClerc said many restaurants' alternative menu items are afterthoughts, so she puts as much care into hers as any other item she serves. 
The Italian phrase "L'ottimo cibo è la sua recompense," or "great food is its own reward," is printed on the front of West End's paper menus. 
"I think people are finally catching on after all this time," LeClerc said.